// We Offer a Wide
Range of Graphic Designing Services
Online Graphics
Our team has experience in handling Graphic images required for online platforms like Websites, Social Media channels, blogs and so on.
Offline Graphics
Our team of professionals are well versed with offline graphic images such as banners, flyers, hoardings and so on.
UI/UX Design
Important step while designing a mobile app or a website. A perfect design always helps you promote in a professional way.
// about company
Your Partner for
Graphic Design Services
Graphic design is underrated in the current generation due to many reasons. Most companies prefer hiring a team of graphic designers because it helps in building a reputation without compromising on professional factors. Our team of professional designers are known to offer a calculative design suitable for the market and the organization.
Experience
Our great team of more than 60 Graphic Designers
Quick Support
We'll help you test bold new ideas while implementation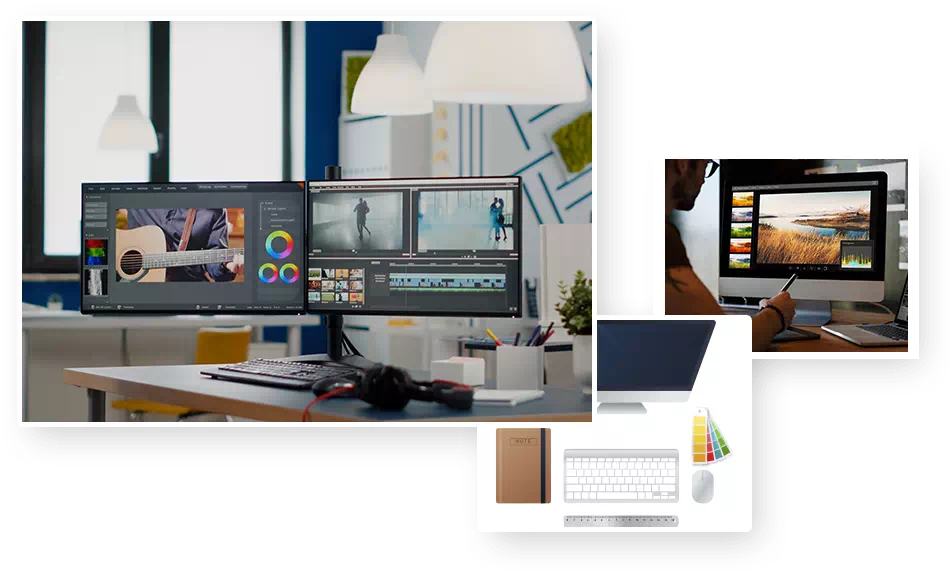 Online Graphic Designing
86%
Offline Graphic Designing
93%
// Drop us a line! We are here to answer your questions 24/7