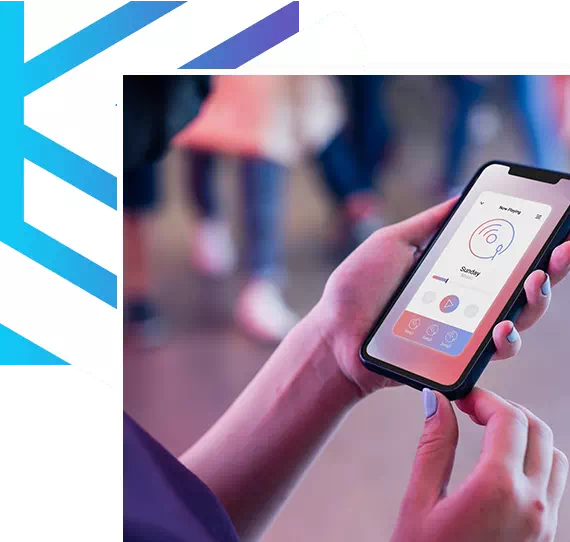 // We Provide the best
Application Development Solutions
Not many people are aware, but developing a mobile application is not a challenging task for professionals. If you have an organization that deals with the B2C market, it is important for you to have a mobile application. The Application is not a luxury or comfort for the company, but it is a necessity for the consumer in the present generation.
eMazel has a group of Mobile App developers who have worked in both Android and IOS frameworks for multiple projects. Our team has the ability to offer solutions without compromising on performance. We can design mobile applications that have the ability to defend any mal-practices in the market.
// Our
After Service Options
01
Machine Learning
Support and Evolution
02
Artificial Intelligence
Support and Evolution
03
Augmented Reality
Support and Evolution
// How We Work?
By Organizing Our
Process
Requirement
UI Design
Convenience
It is important to understand the requirement of the company in order to build a fool-proof design. Most of the companies can reduce the human effort with the help of a mobile applications. Therefore, it is termed as a productive and convenient option for the organization.
A proper design for a mobile app is one of the crucial factors to consider due to many reasons. A perfect UI based mobile app can enable the customers to stay on the mobile app for a long time, which results in better usage.
Most of the consumers prefer using the app to perform most of the jobs. It is important to have a professional design that can increase the convenience for the user over time. A mobile app with useful features not only allows them to use easily, but effectively.
// our clients
We are Trusted
15+ Countries Worldwide
Krishna
Manager, Caelum Core IT Solutions
Using Your ideas and Keen observation, we have garnered multiple projects and clients without lagging towards spending a huge amount of budgets. Let's keep doing business together.
Ganesh Naik
Manager, Clientell InfoTech
I, on Behalf of our company just wanted to share a quick note and let you know that you guys do a really good job. i'm glad we have decided to work with you.
Venkatesh Rao
Director, Sureworks
Its really great how creatively you have revamped our website and helped us reimaging our company. Also through Xfurbish, we are able to get increase our sales.
With your Technology consultation, Solutions, Support and Xfurbish platform we have increased our Business. Thank you and I will surely refer you to all my business partners.