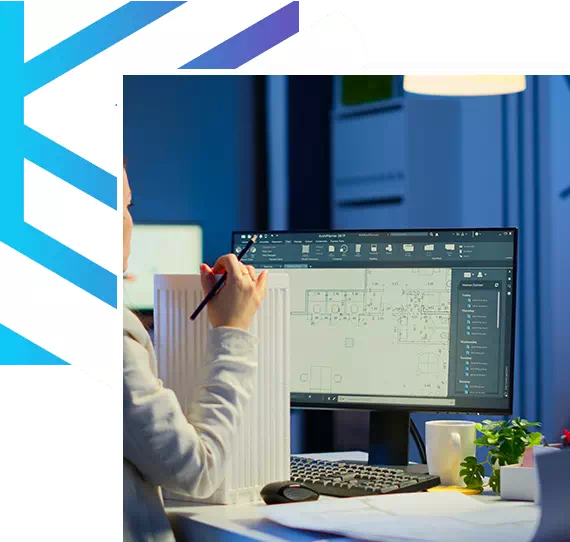 // We Provide the best
CRM
Solutions
CRM or Customer Relation Management is a crucial factor to retain customers in a professional way. Gone are the days, when people used to remember customers by name and face. The modern technology solutions help you understand customer with the help of statistical and technical data.
eMazel has a team of professional, who have worked on CRM Solutions for a long time now. We offer the best CRM Solutions in India with the help of advanced technology options effectively. Our usage of advance concepts and technology features helps the tool to work without flaws for a long time. We design a fool proof system, that can be used for multiple tasks without hassles.
// Our
After Service Options
01
Tech Updates
Support Updates technology
02
Maintenance
Regular Maintenance
03
User Friendly
Upgrade Friendly Interface
// How We Work?
We Organize Our
Process
Analysis
Design
Improvise
We try to analyze and understand the organization and its process before starting the project. It is a fact that every industry would have a room for improvement and the same can be fulfilled by including technology elements. We analyze the process to have a perfect set of data for designing the quality and efficient CRM tool.
Designing a CRM tool requires knowledge and fore thinking with a lot of experience. An initial set of ideas and strategies allows the CRM tool to come out beautifully. We have a team of professionals who are qualified and experienced to handle any kind of CRM tool development for a wide range of industries effectively.
It is natural factor that every tool needs an update both technically and logically to enjoy the productivity. Improvising the tool on a regular basis not only helps you in keeping the system clean, but also saves human effort. Our team of professionals have the ability to handle improvisations with the help of data from time to time.
// our clients
We are Trusted
15+ Countries Worldwide
Krishna
Manager, Caelum Core IT Solutions
Using Your ideas and Keen observation, we have garnered multiple projects and clients without lagging towards spending a huge amount of budgets. Let's keep doing business together.
Ganesh Naik
Manager, Clientell InfoTech
I, on Behalf of our company just wanted to share a quick note and let you know that you guys do a really good job. i'm glad we have decided to work with you.
Venkatesh Rao
Director, Sureworks
Its really great how creatively you have revamped our website and helped us reimaging our company. Also through Xfurbish, we are able to get increase our sales.
With your Technology consultation, Solutions, Support and Xfurbish platform we have increased our Business. Thank you and I will surely refer you to all my business partners.